Home economics students block New Market road
প্রকাশ | ০৪ অক্টোবর ২০১৬, ১৩:৩২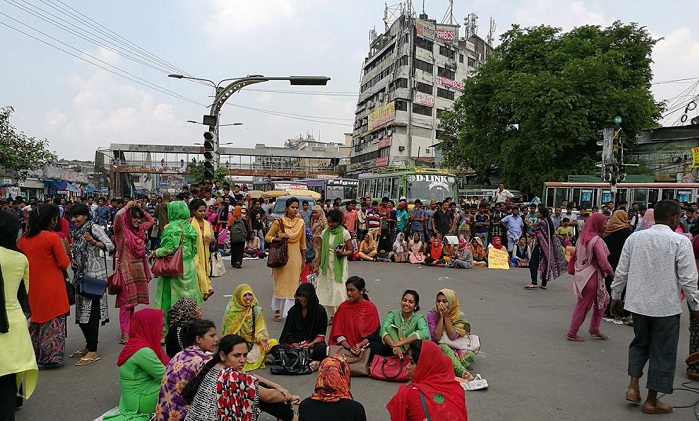 Home Economics College students today blocked the New Market road placing demand for institutionalisation under the Dhaka University.
Several hundreds of students blocked the key road in capital, that connects Azimpur and Dhaka University with Mirpur Road, from 10:00am.
The road blockade was underway until last reported at 12:45pm.
Students of Home Economics College have been demanding the college to be declared as an institute of Dhaka University for some time now.
Recently they have been pressing the authorities to convert the institution to a co-education system – from the prevailing 'girls only' – to move forward with their demand.