Guardian Life Inks Deal with Puls Trading Far East Limited
প্রকাশ | ১৮ অক্টোবর ২০১৮, ১৬:১২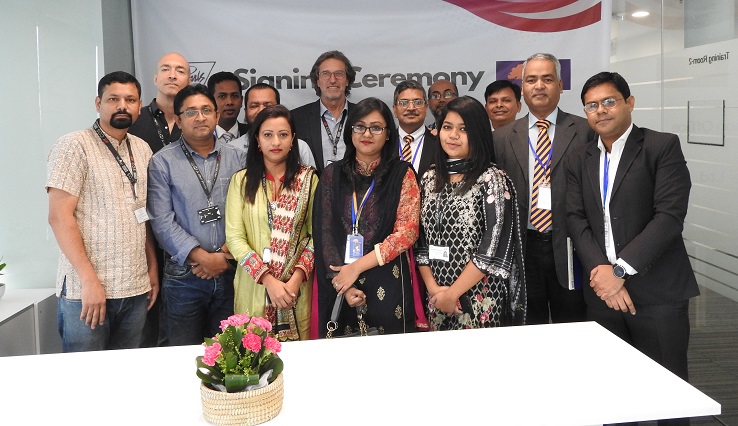 Guardian Life Insurance Limited and Puls Trading Far East Limited (Bangladesh Liaison Office) recently has renewed the life insurance contract to ensure Group Life and Health Insurance coverage for the employees of the company along with family members after getting satisfactory customer services for the consecutive three years.
Under this contract, Puls Trading Far East Limited employees and their family members will avail insurance coverage of both natural & accidental death, disability and health insurance benefits. During the renewal contract signing ceremony, Roger Rene Hubert, Regional Country Manager of Puls Trading Far East Limited said, 'we are highly satisfied with the service given by Guardian Life. We are also proud of being with guardian life in the journey of innovation and digital transformation of the company.' M M Monirul Alam, CEO & Managing Director of Guardian Life has assured Puls Trading Fast East Limited to provide exclusive services to the company continuously and also has thanked for their trust towards Guardian Life.
Nicholas Forbes, Regional HR Manager; Basirun Nabi Khan, Relation & Public Affair Manager; Md. Ashiful Alam, Reward & Mobility from Puls Trading Far East Limited were present at the Signing Ceremony. Along with the other employees of the both companies, from Guardian Life Engr. Azimul Haque, SEVP & Head of Corporate Business; Md. Mazharul Islam Rana, SVP & Head of Corporate Sales were also present to grace the occasion.
(dhakatimes/18oct/az)