Higher Education and AQF level of Bangladesh
Professor Muhammad Mahboob Ali
| প্রকাশিত : ৩০ সেপ্টেম্বর ২০১৭, ১৮:৫৫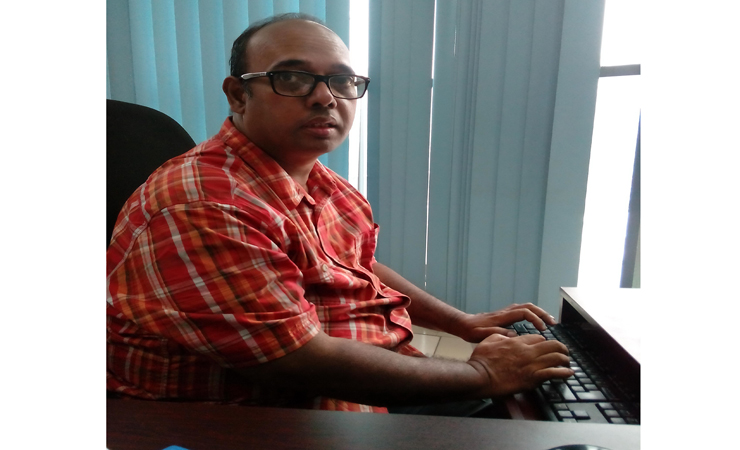 A journey towards Platinum Era with vision rainbow power of Bangladesh organized by Quality Assurance, UGC, Bangladesh is an excellent opportunity to exchange long cherished Quality Higher education-learning. This is a unique opportunity to share views of academics, industries, entrepreneurs, research scholars, and policy makers, politicians, to exchange their views for better Bangladesh and to turn Bangladesh Economy in developed field within next 25 years. This will also commensurate with sustainable development goal-4.
Now-a-days definition of the quality higher education and learning has been changed and in the money centric society education leads to employability plus skill. Governance in the educational institute needs to be strengthen. As quality is determined by demand and supply in the market so following points are very important: approaches, morals, attitude, democracy and community involvement. A graduate when enter into the job market or self–employed he/she must have the quality of entrepreneurial skill.
Bangladesh has a long cultural heritage of Higher education. The teaching-learning system of ancient Bangladesh was unique in the world .Teachers can be segmented in the following crieteria: Acharya ; Upadhyaya; Charakas ; Bhikkhus; Sadhus; Yaujanasatika; Sikshaka. With the advent of time there are lot of changes. Bangladesh Today (November 3,2015) reported that education, being the most fundamental need of any developing country, should be the number one priority for Bangladesh and in education sector, Bangladesh country rank was 92.
However, Bangladeshn Govt. as well as private sector both are trying to improve teaching–learning process. Currently Income Gini coefficient of Bangladesh is 35% while Education index (Calculated using Mean Years of Schooling and Expected Years of Schooling ) is 0.53.
Government of Bangladesh has approved the 'The Bangladesh Accreditation Council Act, 2016' with an objective to ensuring standards of quality in higher education both at the public and private universities in the country. Along with being an internal assessor, Government will also act as an external assessor to change the structure of University Grant Commission (UGC). Government of Bangladesh has the goal and vision to have quality education at higher institutions by 2021, to enhance quality in teaching, learning and research. . So far, sixty-nine universities out of which 38 is public universities and 31 is private universities have participated under IQAC project in Round: one, two, and three and four .
The government has approved the 'The Bangladesh Accreditation Council Act, 2017' with a view to ensuring standards of higher education in public and private sector higher education institutions. The law will facilitate establishing an Accreditation Council that would provide the universities accreditation for the activities of the higher educational institutions after monitoring and evaluating their activities and performance. The Council will have the responsibilities in ensuring quality education, accrediting the higher educational institutions and its curriculum and programs, formation of separate accreditation committee for each discipline, determining the conditions of the accreditation and confidence certificate and cancelling the accreditation and confidence certificate under reasonable ground. The technique and training of learning, particularly as an educational topic or hypothetical thought refers to pedagogy at higher educational institutes, which is going through transformation to object based teaching- learning system.
Tertiary education in Bangladesh, currently, has been facing many deeply rooted and intertwined challenges. These include, inadequate enabling environment for improving the quality of education, teaching and research, weak governance and accountability, poor planning and monitoring capacities, and insufficient funding. All these drawbacks can only be mitigated by developing a quality culture and ensuring good practices in higher education institutions (HEIs) which present govt. is gradually trying to improve.
the study Australian Qualification framework level which is given below (https://en.wikipedia.org/wiki/Australian_Qualifications_Framework, viewed on 29 September, 2017):
The Framework is structured around levels of descriptive criteria, with formal qualifications aligned to the appropriate levels.

Framework

AQF Level

Description summaries

Qualifications

Time

Level 10

Graduates at this level will have systematic and critical understanding of a complex field of learning and specialised research skills for the advancement of learning and/or for professional practice.

Level 9

Graduates at this level will have specialised knowledge and skills for research, and/or professional practice and/or further learning.

Masters degree (extended)
Masters degree (coursework)
Masters degree (research)

3 to 4 years
1 to 2 years
1 to 2 years

Level 8

Graduates at this level will have advanced knowledge and skills for professional/highly skilled work and/or further learning.

Graduate diploma
Graduate certificate
Bachelor honours degree

1 to 2 years
6 months to 1 year
1 year

Level 7

Graduates at this level will have broad and coherent knowledge and skills for professional work and/or further learning.

Level 6

Graduates at this level will have broad knowledge and skills for paraprofessional/highly skilled work and/or further learning.

Associate degree
Advanced diploma

1.5 to 2 years
1.5 to 2 years

Level 5

Graduates at this level will have specialised knowledge and skills for skilled/paraprofessional work and/or further learning.

Level 4

Graduates at this level will have theoretical and practical knowledge and skills for specialised and/or skilled work and/or further learning.

Level 3

Graduates at this level will have theoretical and practical knowledge and skills for work and/or further learning.

Level 2

Graduates at this level will have knowledge and skills for work in a defined context and/or further learning.

Level 1

Graduates at this level will have knowledge and skills for initial work, community involvement and/or further learning.
https://en.wikipedia.org/wiki/Australian_Qualifications_Framework
UGC, Bangladesh monitors higher educational institutions. Professional Bodies, International accreditation councils are also working in some higher educational institutes of Bangladesh.
Indian higher education currently the third largest in the world, is likely to surpass the US in the next five years and China in the next 15 years to be the largest system of higher education in the world.
With nearly 140 million people in the college-going age group, one in every four graduates in the world will be a product of the Indian education system.
Country-specific parameters relevant to the Indian situation include regional and international diversity, outreach, gender equity and inclusion of disadvantaged sections of society. Participation in the India Rankings 2016 was voluntary. The other ranking are:
• The 'Shanghai Ranking', which started in 2003 with Chinese governments' backing, was designed to provide a global benchmark against which its universities could assess their progress.
• QS World University Rankings published by QS Quacquarelli Symonds (QS) and Times Higher Education (THE) – 2004-2009, then independently.
• QS Star is a rating system that allows students to get a wider picture of an institution's qualities, looking at everything from the employability of graduates, to sports facilities and community engagement.
• Core Criteria: Teaching, Research, Employability, and Internationalization
• Advanced Criteria: Culture, Innovation, Engagement, and Inclusiveness
To improve quality education nowadays need regional cooperation. Regional cooperation leads to collaboration arises merely in performance by one –another member countries. But SAARC is not working. As such regional body like BIMSTEC which stands for Bay of Bengal Initiative for Multi-Sectoral Technical and Economic Cooperation member countries are: Bangladesh, Bangladesh, Myanmar, Sri Lanka, Thailand, Bhutan and Nepal can take lead role in the field of education-research and extension, community engagement and consultancy with dissemination of knowledge, skill.
BIMSTEC may play vital role for member countries Sheikh Hasina (2016) Prime Minister of Bangladesh correctly observed that BIMSTEC as a region needs to give attention to development of science; technology and innovation capabilities as the world are now focused on "learning". Political "Big Push" is required for member countries for joint effort to transform formal sector of education from informal sector and creating employment opportunities in the formal sector.
BIMSTEC must start full-fledged functioning with inclusion of higher educational regional cooperation along with their fourteen priority sectors and also starting free trade arrangement without delay as suggested by the author. Now through this conference may I appeal to the Bangladesh Prime Minister Sheikh Hasina to take special initiative for including Higher educational cooperation through BIMSTEC and Higher educational qualification framework in the region may be established.
Accreditation council and Ranking among the educational institutes may be arranged as well as journal indexing and research and consultancy within the region can be available. I strongly believe that to make Bangladesh number 1 needs also inclusion of regional cooperation like organizations of BIMSTEC. Bangladesh may consider Australian Qualification framework but it should be tailor made with the country's perspectives.
At the institutional level QS ranking audit may be done for improvement as well as global recognition
Benchmarking for the Internationalization should be developed, considering both academic and management diversity at Program level, Department level and Institutional level.
All sorts of taxes including VAT and direct taxes should be withdrawn related to remitting fund for doing research work/publications at highly recognized indexed journal and good impact factor for at least up to 1500 EURO or equivalent.
Ranking system of higher educational institutes should be arranged by the Ministry of Education, Govt. of Bangladesh.
Needs of the country should be identified, to set up quality indicators at the institutional level to add value in Global value chain
Under BIMSTEC a regional body may develop an educational framework like ASEAN University Sufficient Number of National Assessor for assessing Quality education will have to be appointed
At the institutional level quality of Administration and management should be improved
Physical and infrastructural development of Higher educational institutes where underdevelopment prevails ought to be done without delay
University must cater to create both blue-collar labour and white-collar labour for meeting the need of the domestic and global environment. For foreign students, additional support system should arranges by the higher educational institutions such as affordable accommodation, including food, sporting activities, healthcare facilities/first-aid, gymnasium, cultural and social programs and removing language problems as well as close to all amenities. To develop a perfect model of quality in the educational arena we can use PPF.To develop methodology and improve quality of teaching economics and business at HEI's; it is essential to introduce lab-based business teaching with simulation, fieldwork, industry visits for 40% of the course, which will meet the objective of applying theory and practice to real life situations, industry need and overall achieve positive student outcomes. Urgently Dhaka School of Economics should start entrepreneurship economic program under University of Dhaka on Bachelor program and Master degree program lead by Dr. Qazi Kholiquzzaman Ahmad so that employability skill can be arranged. Quality can only determine by the market force which is related to job market.
Professor Muhammad Mahboob Ali, Post Doctorate
Macro, Financial Economist and Entrepreneurial Specialist
Dhaka School of Economics and
Member of Core Team for guiding IQAC, QA activities & Curriculum Design, Bangladesh
Email:[email protected]
সংবাদটি শেয়ার করুন
English বিভাগের সর্বাধিক পঠিত